Discover effective online Mandarin lessons with the popular Chinese language school
As a leading language school with over 15 years of offline Chinese teaching experience, Mandarin Inn now offers fully customized online classes for learners worldwide. Our face-to-face online learning system and Chinese materials are designed to improve Chinese reading, listening, and speaking skills efficiently, all while providing 1-on-1 guidance from our highly qualified teachers.
Course Package & Tuition
Save time and money with Mandarin Inn Cloud
Experience More Than Just Quality Online Classes
Chinese Materials/ Mandarin Certificate/ Self-study system/HSK-based curriculum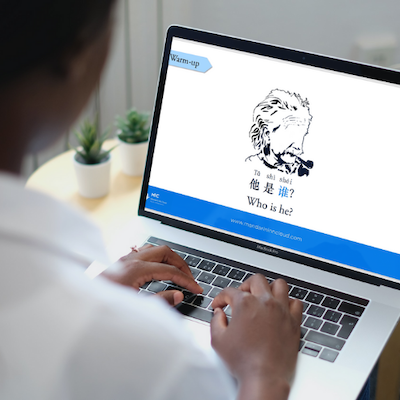 Improve Your Chinese with Comprehensive Learning Materials
• Our materials cover Chinese characters, grammar, and conversation, providing a well-rounded language-learning experience.
• Free downloads of Chinese learning materials after pre-order, so you can continue to practice and improve.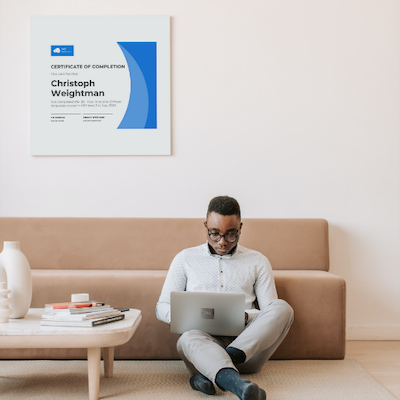 Verify Your Chinese Language Skills with Our Mandarin Certificate
• We provide real-time access to your learning records, ensuring that you can track your progress and stay motivated throughout your Chinese learning journey.
Maximize Chinese Learning with Our Online Homework and Practice System
• Consistent Chinese practice is key to improving your Mandarin skills. Our self-study system offers follow-up homework assignments and quizzes which allow you to practice after online classes and help you stay on track.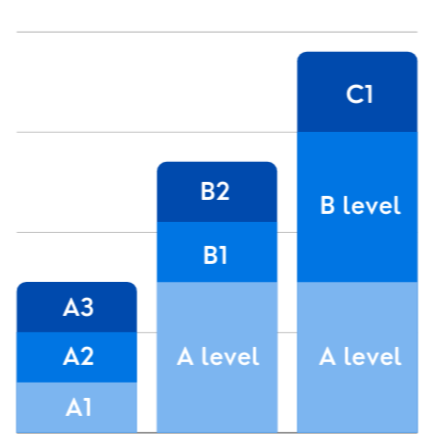 Master Chinese Language Skills with Our HSK-Based Course Curriculum
• The 1-on-1 Chinese learning course is HSK curriculum based and user-friendly. Learning Mandarin with Mandarin Inn cloud will make the Chinese learning journey effortless.
Begin Your Chinese Learning Journey with Our 3-Step Process
Starting your Chinese language learning journey has never been easier. Don't let language barriers hold you back any longer. Start your Chinese learning journey today with Mandarin Inn. At Mandarin In cloud, we've developed a simple and effective 3-step process to help you get started: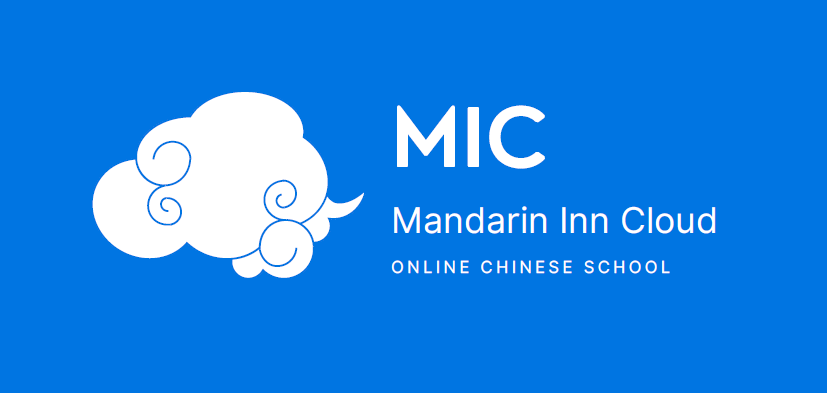 Step 1
Sign up to Mandarin Inn
Choose a course intensity that matches your language learning goals.
Step 2
Book your classes
Select the day, time, and conversation topics you'd like to learn with the click of a button.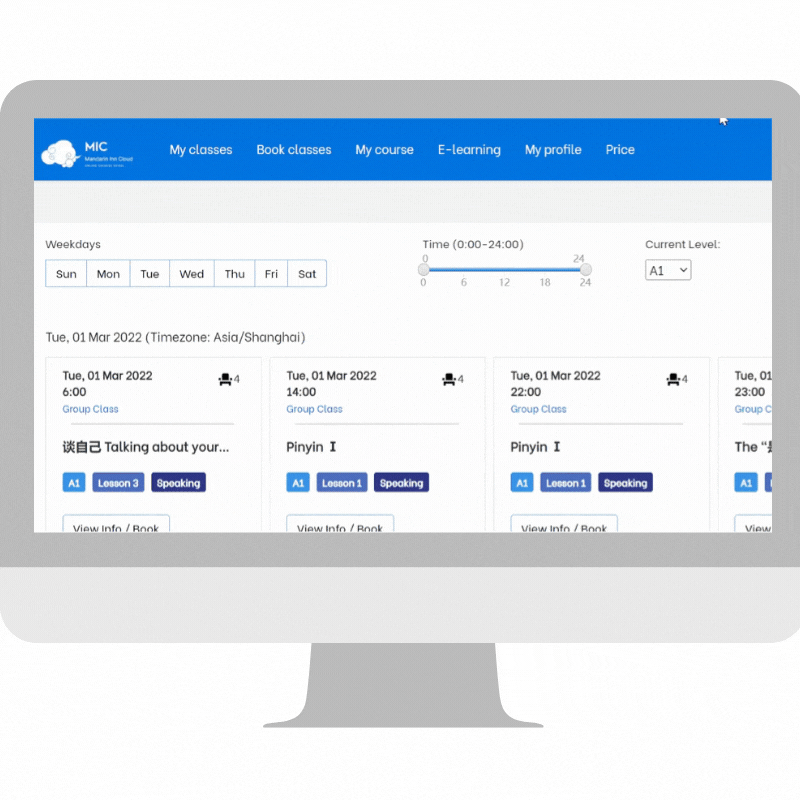 Step 3
Start learning with highly qualified teachers
Prepare for your classes by downloading the lesson plans in advance .
Free download Chinese material will help you to review ahead and after a 1-on-1 learning session.
Our learning materials
Improve Your Chinese Language Skills with Our Relaxed, Practical, and Effective Learning Materials
After class
Continue learning even after class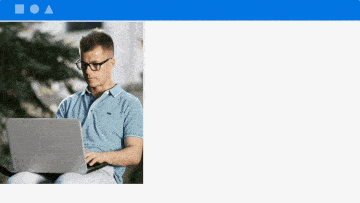 Self-practice system after-class
Extend Your Chinese Language Learning Beyond the Online Classroom with Our After-Class Support Reinforce Your Chinese Language Skills with Our Self-study System Each online Chinese class includes follow-up homework assignments and practice-by-yourself Chinese quizzes, which are tailored to your individual learning level and progress. By practicing on your own, you'll enhance what you've learned with our Mandarin teacher and be prepared for the next 1-on-1 session. Our self-practice system is user-friendly and accessible from anywhere and anytime, making it easy for you to practice and reinforce your Chinese language skills on your own schedule.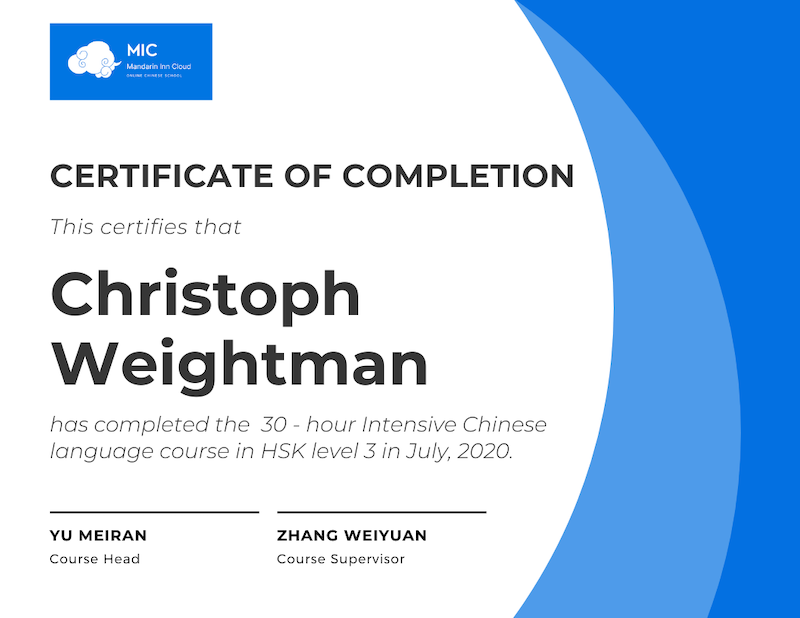 Summary & certificate
Tracking Chinese language learning progress is essential to staying motivated and reaching your language learning goals. That's why we offer a convenient summary and certificate system that allows you to track your progress and verify your Chinese language skills. Our real-time summary system provides you with access to your Chinese learning progress and lesson records, which you can view and download at any time. When you complete a Chinese language level, you'll receive a MIC Chinese learning certificate, which verifies your ability to speak, listen, read, and understand Chinese.
Highly qualified teachers
Each MIC teacher is selected from 10 candidates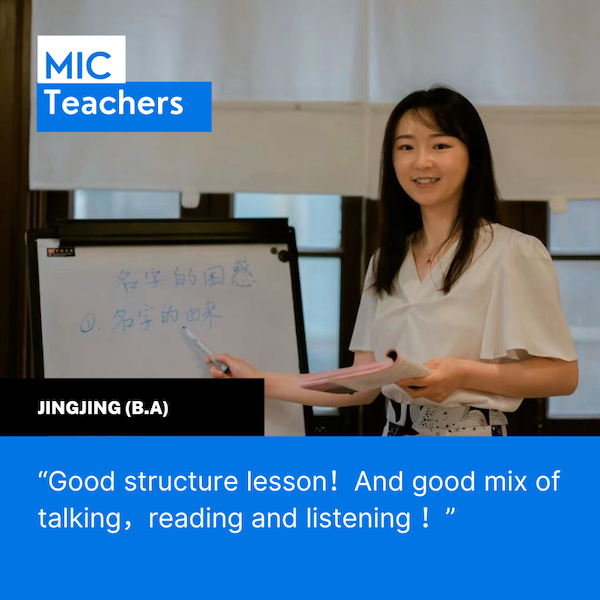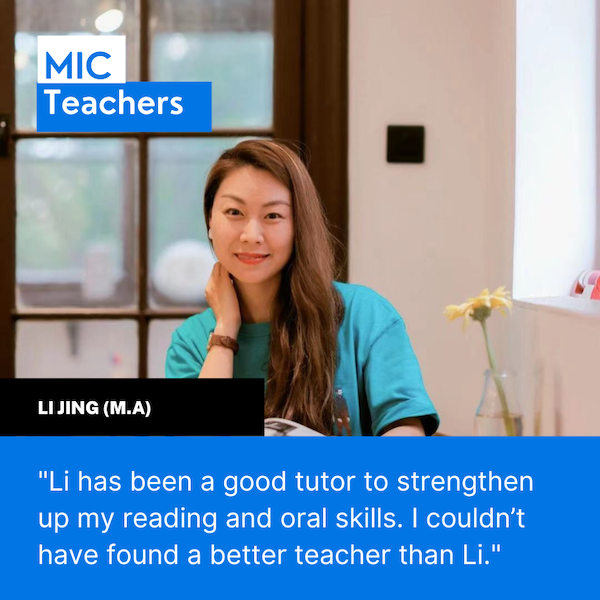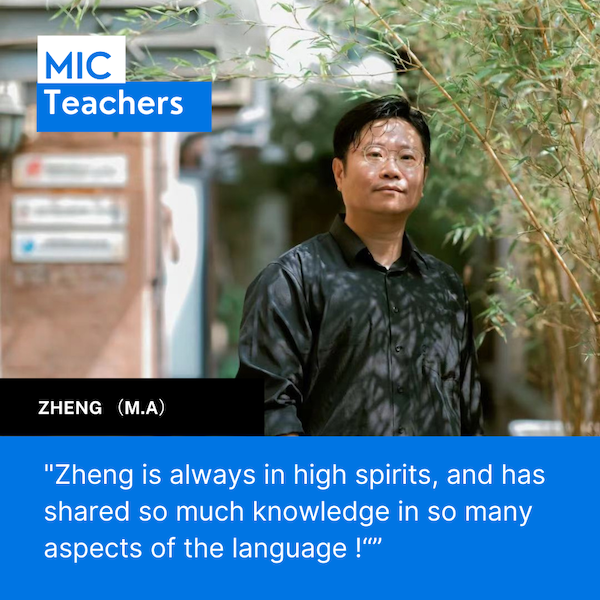 Testimonial
Students love us because we provide a convenient and authentic experience that helps you speak with confidence.